An ASL Dictionary
Signing Savvy is a sign language dictionary containing several thousand high resolution videos of American Sign Language (ASL) signs, fingerspelled words, and other common signs used within the United States and Canada.
And Much More!
Signing Savvy is an ideal resource to use while you learn sign language. It includes the ability to view large sign videos, build your own word lists and share them with others, create virtual flash cards and quizzes, print signs, build sign phrases,
...and more
Sign of the Day - ASK
(as in to inquire or ask a question)

Teaching Tips | Friday, December 19, 2014
One really fun idea for teachers to do for their students' families for the holidays is to assemble a virtual cookbook filled with recipes to create at home. We all know how important it is for children to be communicated with at home, as well as school, but many times parents are reluctant to do some activities at home because they don't have the sign vocabulary to do so.
Like with any lesson plan or our favorite children's books, teachers can create Signing Savvy word lists of their favorite, easy, sweet treats' recipes. After creating a word list for a favorite recipe, teachers can email the link to parents so families can checkout these recipes on Signing Savvy and be able to see the key signs to be able to recreate some great treats at home!
If you also make the goodies as part of a classroom activity, the children will be very excited to make something at home that they have already done at school. It will give them the opportunity to become the expert and actually work as a teacher with their families.
One thing parents need to remember though, is that some of the actions that they will be doing while cooking or baking may be more miming rather than actual ASL signs. One example of this would be the word SPREAD. If you look at SPREAD in the Signing Savvy website, you'll find the sign for something spreading or spilling across a table or the floor, which would not be the same kind of action you are talking about when you are spreading the frosting on a cake. Instead, to sign that you want to SPREAD frosting, mime the motion you would make in real life to indicate spreading. This is one of the most common mistakes non-fluent signers make. They look for an exact sign to go with their English word when really they would just be better going with their instinct and miming the action of frosting a cake.
So dig into your favorite holiday recipes and start creating word lists that you can share with your families this holiday season. They will really enjoy them, I am sure!
I have included links below to word lists for two of my favorite recipes to get you started.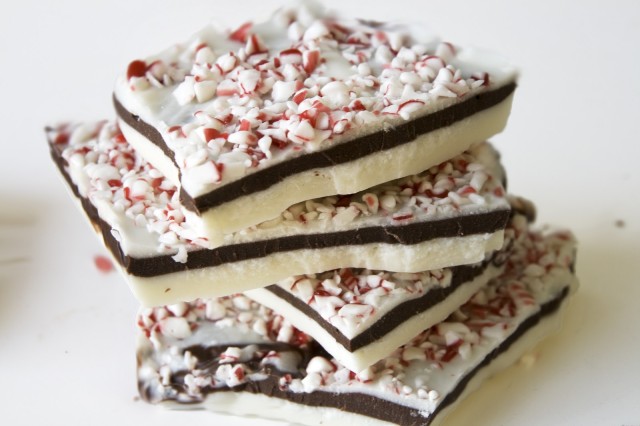 (Photo Credit: A Taste of Koko)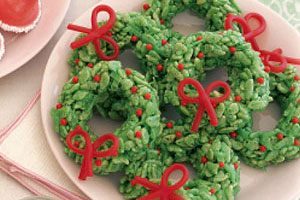 (Photo Credit: Recipe.com)

Interpreter Tips | Thursday, December 4, 2014
By offering pro bono services, interpreters are enriched professionally and personally. This is something interpreters should all do on a regular basis. Pro bono work is an important part of professional development and it is a great way to help others in need, provide a gift to thank others, and give back to your community.
Interpreters provide a specialized skill and it has monetary value. Interpreters are trained professionals who have and continue to invest a lot of time and money in being an interpreter. Additionally, quid pro quo, the deaf community has invested time in interpreters. It is important to avoid giving the impression that interpreting services are "no big deal." This is an important conversation to have with our clients and among other interpreters. If clients do not understand the value of our services or that we interpret to earn a living, the gesture of pro bono work will not be valued.
By following some ground rules, you can set better expectations and have better working relationships with your clients (and friends) when doing pro bono work.
1. Establish the relationship.
Pro bono work is usually a one-time occurrence and the next interpreter will reasonably expect payment. Before agreeing to a job, consider how/if doing this will affect the next interpreter who follows.
Evaluate the interpreter services required.
Is it going to be an ongoing situation or a one-time occurrence?
Is this a way to avoid paying for services that others customarily pay for?
Is it a gift (for example a wedding gift)?
Be willing to discuss the job and the client's expectations bluntly so you are in agreement of what services you are providing. Is it a gift, a favor, or are you giving back to the community?
2. Define your services.
When a client knows up front that there are fees but that you are providing them pro bono, it is less likely for misunderstandings to happen.
Use the term "pro bono" as opposed to "volunteer." Volunteers donate their time and are not necessarily trained professionals in a specific field, while pro bono work, short for pro bono publico, is when a professional provides their skills as a public service, typically to people who cannot afford their services.
There are many fields where it is common for professionals to engage in pro bono work, most notably lawyers, but also professionals in medicine, technology, architecture, marketing, and strategy consulting firms. Sometimes a comparison between lawyers doing pro bono work and interpreters doing pro bono work helps clients understand the concept.
3. Determine and share the value.
Determine what you would normally charge for the services you provide and share that information with your client.
Fill out an invoice to show the amount it would have cost and then put $0.00 as the total due to show the true value.
Optionally, you could charge for your services and then donate that amount back to the organization. (However, if you choose this method, communicate that when establishing the relationship and defining your services).
Sharing the value will help the client to respect you as a professional, understand the value of the services you provide, and appreciate the pro bono work you provide.
If you have your own tips about taking Pro Bono work, we'd love to hear them. Share your thoughts in the comments below.