An ASL Dictionary
Signing Savvy is a sign language dictionary containing several thousand high resolution videos of American Sign Language (ASL) signs, fingerspelled words, and other common signs used within the United States and Canada.
And Much More!
Signing Savvy is an ideal resource to use while you learn sign language. It includes the ability to view large sign videos, build your own word lists and share them with others, create virtual flash cards and quizzes, print signs, build sign phrases,
...and more

General Interest | Monday, October 15, 2018
"Self-care" is a popular topic in recent years, and the trend isn't slowing down. One problem noticed by your authors, however, is that there seem to be competing definitions of this idea and it's causing a breakdown in the discussion about the importance of self-care. Should self-care be understood as indulgence? Eating a piece of chocolate cake because it's been a rough day and this will help you to feel better? Or should self-care be thought of as goal-setting? Training for a marathon because you've always wanted to try it and enjoy testing your limits?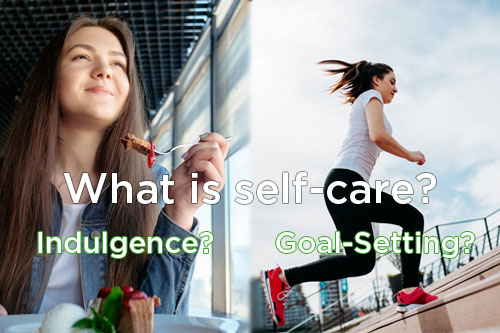 What is self-care? Is self-care indulgence or goal-setting?
The contradiction is stark, and creating a life you don't need to escape from takes hard work, sacrifice, and patience. In reality, maybe self-care is just letting yourself be "normal." Doing things like sitting down and paying your bills, enforcing a morning routine, cooking healthy meals, working out, putting some oil into your bath, turning off your phone, or having a game night with friends.
Being normal/self-care is a process that involves self-reflection. Despairing at the skinny total in your wallet and then going for a $80 pedicure to feel better is a temporary fix, but also worsening the problem. Training ourselves to resist the impatience of seeking an immediate fix is hard. None of life's big challenges have easy solutions; learning a new skill, finding a compatible partner, career advancement, etc. Nobody asks to take the hard road but it is through those challenges and by building inner strength that we are able to move forward. We make sacrifices to become a better version of ourselves; the certified interpreter, the parent, the business owner. Moving toward those goals smartly, proactively, and relentlessly is how each of us achieves self-care.
Work on your skills and communication for a different tomorrow. Set new standards for yourself and actually believe in them. Skepticism in your own goals is not helping you get what you want. Your thought process is everything. Obsessing over temporary set-backs is exhausting and leaves little energy to actually become better. Taking action allows us to focus on movement and increases energy. Start by physically writing down what you want to accomplish; make lists. Learn what each item takes, and expect that it will require hard work and sacrifice to get there. Set specific, measurable goals. Writing a book doesn't happen in one day. But you can write 20 pages. Training for a marathon doesn't happen in a week. But you can increase the distance you've run. Have goals for the day, for the week, for the month, and write them down on paper. Put the paper someplace you'll see it.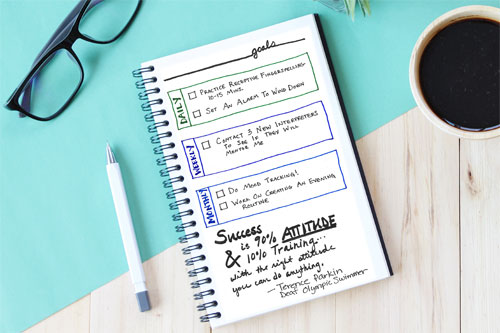 Set goals - daily, weekly, and monthly - and write them down.
Celebrate goals realized, and then get back to it. Self-care doesn't require an audience, either, so don't worry whether everyone is following along. Self-care is an investment of today's time and energy so you can profit tomorrow.

Deaf Culture | Tuesday, October 2, 2018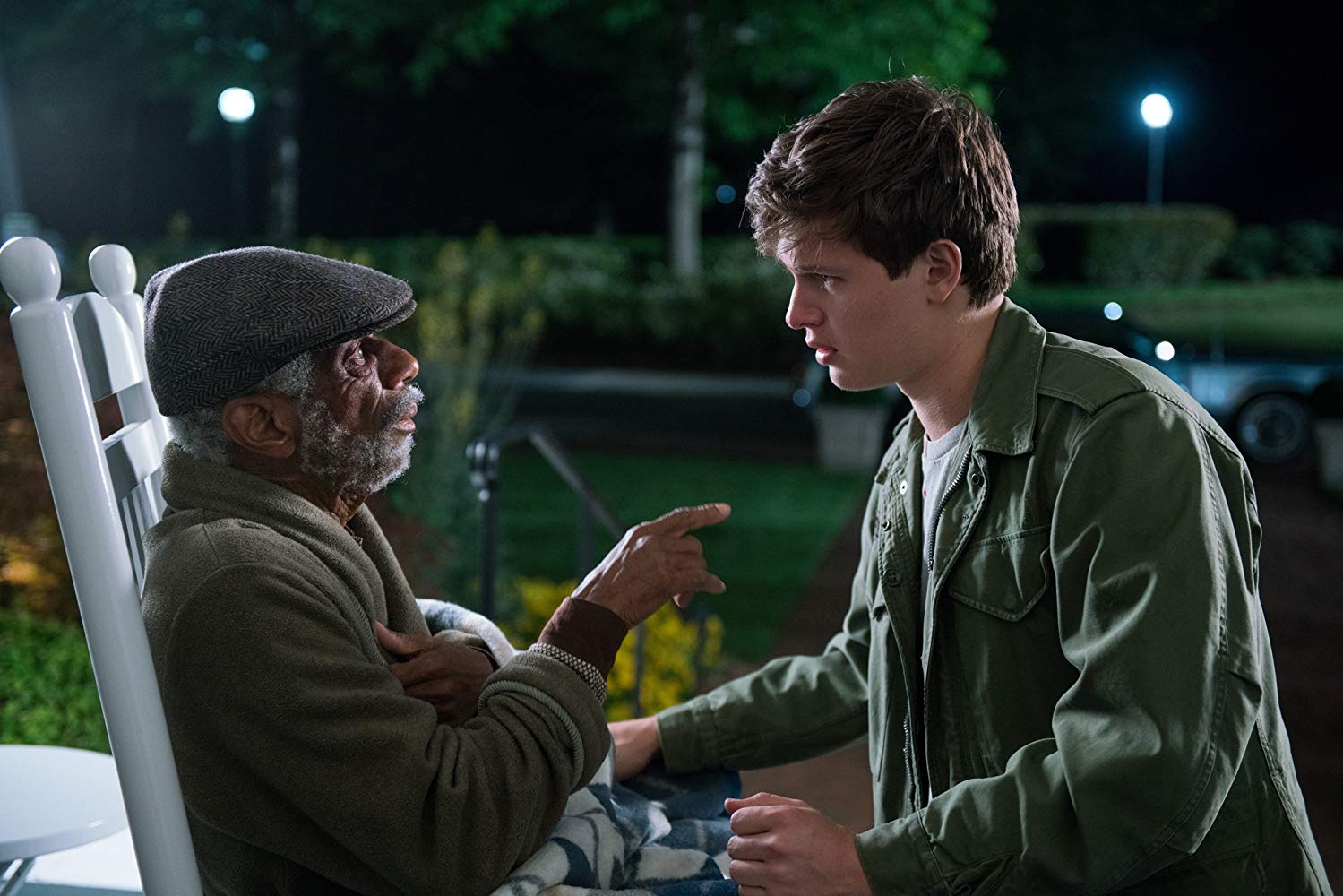 CJ Jones and Ansel Elgort in "Baby Driver" (2017) (Photo Credit: Sony Pictures, Photo by Wilson Webb - © 2017 TriStar Pictures, Inc. and MRC II Distribution Company L.P., Retreived from IBDb)
Named Charles Paul Jones at birth, Jones, who prefers to go by CJ, claims that his life is all about "who I am, not what I am." He does not want his deafness to be his claim to fame. His journey in the world of comedy is fast becoming his legacy. You may recognize him from the 2017 summer hit "Baby Driver," which made CJ the first black deaf actor in an international Blockbuster. To both the deaf and hearing worlds, CJ Jones brings hope and compassion for our future.
The Flourishing Student
CJ is the son of Deaf parents and has 6 hearing siblings. His parents and all of his brothers and sisters used American Sign Language. At the early age of seven, CJ contracted spinal meningitis. This major illness left CJ with a profound hearing loss. To further his education, CJ transferred to Missouri School for the Deaf (MSD), moving away from his entire family. His deaf father, Clarence, fought the Missouri school system to get CJ a place in the all deaf school when they were told CJ's residual hearing was too good to qualify for MSD. CJ said his dad, "showed a lot of love and support, encouraging us to have the best education." CJ excelled in the communication rich environment at MSD, which taught in his native American Sign Language. After graduating high school, CJ continued his education by enrolling at the National Technical Institute for the Deaf (NTID) in Rochester, New York. He immediately joined and then later toured for two years with NTID's National Theater for the Deaf, which started him on his way to popularity and becoming nationally known for his hilarious and heart-warming comedy routines.
The Traveling Comedian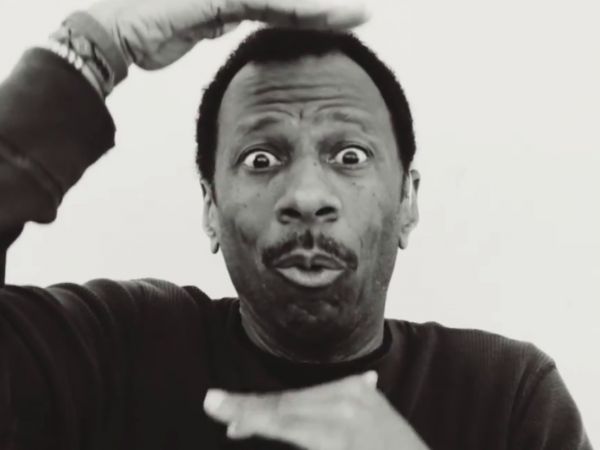 CJ Jones One-Man Comedy Show
CJ remembers while he was growing up, he was always a comedian, making everyone laugh and feel at ease no matter who and where they were in life. Now as an adult, traveling around the world, he says things are still the same. He likes making people smile. His good-natured ways and high-spirited personality has set him up for a profession in entertainment. People, both deaf and hearing, are drawn to his fast-paced humor and quick-witted performances, poking fun, and using his graciousness and passion for communicating through humor and American Sign Language.
The Restless Entertainer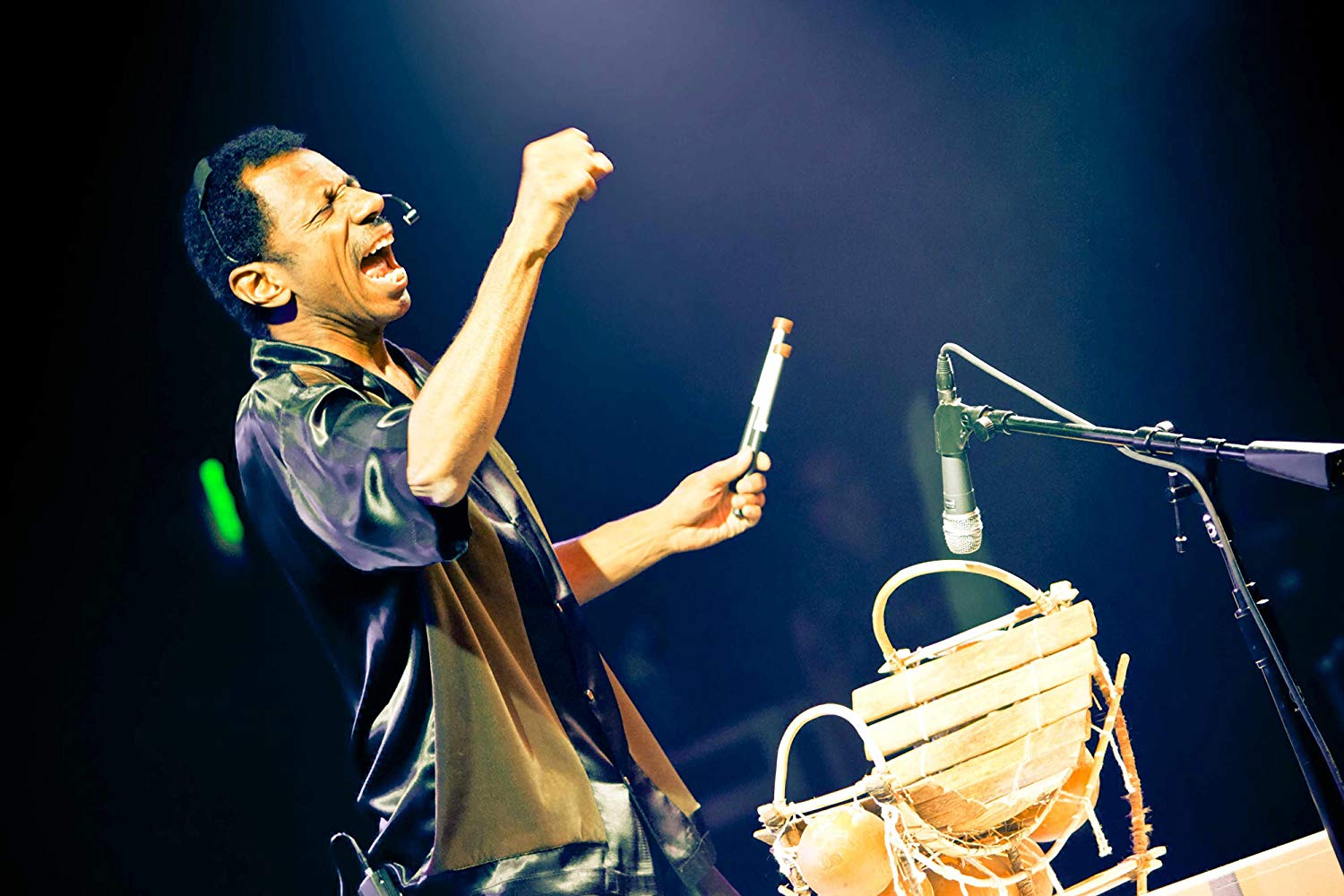 CJ Jones in "See What I'm Saying: The Deaf Entertainers Documentary" (2009) (Photo Credit: IMDb, See What I'm Saying: The Deaf Entertainers Documentary)
CJ has been in the business of entertaining for the past thirty-five years, spreading his message that being different does not mean being less worthwhile. He developed 3 one-man shows and is the only Deaf African American comedian that has traveled all over the world. He is also one of only four Deaf performers showcased in the 2009 documentary "See What I'm Saying: The Deaf Entertainers Documentary." He appeared in PBS's "Through Deaf Eyes" and has had roles in several television shows, including Cold Case, A Different World, Frasier, and Sesame Street. He co-wrote and directed all six of the children's fairytales in the "Once Upon A Sign" television series. Undoubtedly, these television roles were his best promotional roles. Movies are another claim to CJ Jones' fame with roles in "Baby Driver," HULU's "Castle Rock" and the upcoming 2020, Avatar Sequels.
"I think I have made an impact on the deaf community through my humor, experience, and share my success by overcoming obstacles and discrimination. I can prove that anything is possible. It has nothing to do with being deaf or black or any disability and color, it has to do with passion to do greater things in life!"
- CJ Jones
The Inspirational Role Model
When looking at his life, CJ is himself amazed at all he has accomplished in his sixty-eight years. From childhood of being black and deaf, he has never had a problem expressing himself and turned that ability into a profession of outstanding success. He is adamant about American Sign Language being his connection to his profession and communicating to the world. He is proud of the fact he has performed in thousands of schools, theaters, and universities.
This quote from CJ says it all, "I think I have made an impact on the deaf community through my humor, experience, and share my success by overcoming obstacles and discrimination. I can prove that anything is possible. It has nothing to do with being deaf or black or any disability and color, it has to do with passion to do greater things in life!"