ASL One-on-One Savvy Tutoring Sessions
Whether you lack local resources where you can meet and sign with others, like the convenience of online sessions to better match your schedule, or want to work with a signing expert who can create a session that best meets your goals and objectives — we are here to help!
We offer one-on-one sessions with one of our signing experts. Each session is 30-minutes long and takes place online through video chat.
| | | |
| --- | --- | --- |
| one-on-one | 30 minutes | online |

30-Minute Session:
$30 ($25 for Member)
We will create a custom lesson plan based on your current skill level, goals and timeline.
Tutoring for a class you are enrolled in.
Learn ASL with no previous knowledge (see Introduction to ASL Lessons below.)
Prepare for an upcoming quiz or test.
Specific help with vocabulary development or grammar.
Work on using ASL grammar instead of English sentence structure.
Learn a specific message you want to learn to sign to someone.
Learn about a specific topic related to sign language or Deaf culture.
Baby Signing — Tips for signing with a baby or children.
Meet one-on-one to chat and practice ASL skills.
Practice conversational ASL.
Practice receptive and expressive skills.
Practice fingerspelling.
How It Works
All sessions are one-on-one, 30 minutes long, conducted online via video conferencing software. Sessions with any of our deaf experts will be voice off. However, there is a text message feature within the video conferencing software if needed.
To get started, you will need a webcam, high speed internet connection, and a device that will allow you to download/install the Zoom video conferencing software (you can use a Windows or Mac OS X computer, iPhone, or Android device).
How Much Does a Session Cost
Savvy Tutoring sessions are one-on-one, individualized sessions with an ASL expert, at a very reasonable price. The cost is $30 with a $5 discount for Signing Savvy Members.
Meet Our Experts
All of our experts are native signers with extensive experience working with students from a variety of skill levels from no previous experience with ASL to skilled interpreters looking to sharpen their skills.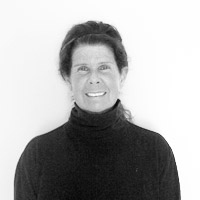 Marta Belsky is Deaf and a third generation ASL user who enjoys sharing her native language. She has been teaching ASL and interpreting for over 30 years with both new learners and interpreters looking to improve.
She is an owner of Signing Savvy and is an internal part of the leadership team and content creation. She directs all of Signing Savvy's video shoots, reviews videos, writes all sign descriptions and memory aids for signs in the dictionary, contributes blog articles on Deaf culture and ASL topics, and teaches one on one online.
She has a Bachelor's degree in Psychology from Gallaudet University and a Masters in Deaf Education from Western Maryland College. She has taught ASL at Michigan State University, Madonna University, and Lansing Community College.
" Marta provided exactly what I needed and more to prepare for the RID National Test!"

" Marta was really friendly and I immediately forgot that I was nervous."

" Marta prepared lessons and activities that were challenging yet within my skill level."
" It's been years since I've signed. This was my first session. I was nervous and thought I might feel intimidated. It was nothing like that at all. Marta was the best! She was super nice and her signing style is easy to understand and we had a great conversation. I will be scheduling another session."
" Marta exceeded my expectations! Thank you Marta, you are an awesome genius! Thank you patiently helping me build accurate ASL sentences!"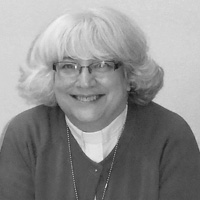 Learning ASL and Religious Signing
with Suellen Bahleda
Across 20 years and several states, Suellen Bahleda became certified, interpreted, taught entry-level as well as advanced ASL and interpreting classes, and presented workshops. Now she is a pastor for the Evangelical Lutheran Church in America and is the author of several American Sign Language books. She has also been a member of the Signing Savvy Advisory Board since 2015. She is a great resource for answering questions about religious signing, however, she is happy to tutor ASL learners of any interest or skill level.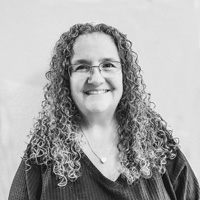 Susan Dramin-Weiss is Deaf and a third generation ASL user from both sides of her family. She has been teaching ASL for 35 years and enjoys teaching ASL. WHY?? She wants learners to understand about both the language and Deaf Culture.
She has been teaching ASL at the University of Illinois for 29 years. She was honored with an Excellence in Undergraduate Teaching Award from the University of Illinois for designing the ASL course sequence, teaching at all levels, and providing a transformative experience for her students as they learn to use their ASL skills to communicate with members of the deaf community. In the past, she also taught at Springfield High School, Parkland Community College, and in public schools.
With a Bachelor's degree from Gallaudet University, Susan is currently the director of the Gallaudet University Central Florida Alumni Chapter. She is also Vice President for the Tri-County Association for the Deaf in The Villages, Florida.
Introduction to American Sign Language Lessons
If you are just beginning to learn ASL and want to take private lessons, a series of Savvy Tutoring sessions structured to follow curriculum is what we suggest.
We recommend purchasing the Lessons and Activities in American Sign Language book to go with your Savvy Tutoring lessons, however, we have experience using other ASL curriculum as well, if you have a personal preference. If you are already a beginner signer, we will most likely start with a different curriculum guide.
We will create a custom lesson plan based on your current skill level, goals and timeline. The Lessons and Activities in American Sign Language book is divided into 15 lessons, but each Savvy Tutoring session will be designed to cover the right amount of material to match your learning style and pace. You are not obligated to any set of Savvy Tutoring sessions, so if we start working through the Lessons and Activities in American Sign Language book together, you can decide the pacing and how far you want to go. Learning ASL through Savvy Tutoring is a private lesson, structured to your needs, goals, and pace.
Prepare for Quizzes and Tests
Several students taking in-person classes at both the college and high school levels have used Savvy Tutoring to prepare for upcoming quizzes and tests in their in-person class.
Improve Your Expressive and Receptive Skills
An important component of learning ASL is practicing and signing with others. Some in-person classes may not be structured to include very much time for practicing ASL, but practice is so important! Meet up with classmates to practice and go to local events where you can use your signing. Savvy Tutoring is another great option for practicing your signing. Some ASL classes and Interpreter Training Programs (ITPs) require a certain number of hours spent outside of class where you are voice-off and signing. Savvy Tutoring is a great option for one-on-one signing. Ask your instructor if Savvy Tutoring can count towards your participation hours required of your class / program.
Schedule Your One-on-One Savvy Tutoring Session Today!