An ASL Dictionary
Signing Savvy
is a sign language dictionary containing several thousand high resolution videos of American Sign Language (ASL) signs, fingerspelled words, and other common signs used within the United States and Canada.
And Much More!
Signing Savvy is an ideal resource to use
while
you learn sign language. It includes the ability to view signs, build word lists and share them with others, create digital flash cards and quizzes, view ASL sentences, get tutoring,
...and more
Sign of the Day - MOVIE
We are excited to welcome a new instructor to our team! Susan Dramin-Weiss is now available for one-on-one tutoring sessions. Note that Susan offers times for evening sessions, so if you are looking for sessions offered later in the day and evening, she will be a great fit!
| | | |
| --- | --- | --- |
| one-on-one | 30 minutes | online |
Our one-on-one tutoring sessions let you meet online through video chat. Each session is unique to meet the needs of the person who scheduled the chat, whether your goal is to begin learning ASL, prepare for a quiz or test, or to practice your signing so you may improve your expressive or receptive signing skills.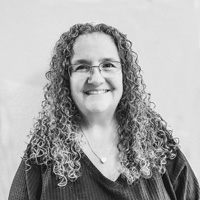 Susan is a third-generation Deaf, native signer and has been teaching ASL for 35 years. She enjoys teaching ASL because she wants learners to understand about both the language and Deaf Culture. She has been teaching ASL at the University of Illinois for 29 years. She was honored with an Excellence in Undergraduate Teaching Award from the University of Illinois for designing the ASL course sequence, teaching at all levels, and providing a transformative experience for her students as they learn to use their ASL skills to communicate with members of the deaf community. In addition to teaching at the University of Illinois, she has also taught learners including a variety of ages in public schools, high school, and community college.
With a Bachelor's degree from Gallaudet University, Susan is currently the director of the Gallaudet University Central Florida Alumni Chapter. She is also Vice President for the Tri-County Association for the Deaf in The Villages, Florida.
Susan is a great resource for anyone learning or hoping to improve their signing. View her availability and schedule sessions with her now through our one-on-one instruction page.
One-on-one sessions are also still available with our other Deaf ASL instructor, Marta Belsky, and our religious signing tutor, Pastor Suellen Bahleda.