Interpreter 4-1-1: Your Reputation
This article is part of our "Interpreter 4-1-1" series, which includes advice and tips for interpreters.
As a professional interpreter, it is wise to consider your reputation in the community in which you work. Your reputation is formed on a number of important factors.

Professional interpreters rely on their ability to move through their community with relative ease. The successful professional interpreter can be contrasted to another kind who insists on friendships with clients, who force their way into Deaf spaces, who inflict themselves on the community in pursuit of a higher level of "street cred." You should strive to maintain a professional, ethical, cooperative, "friendly but not familiar" image. The ethically engaged, cooperative interpreter will go through a checklist before every assignment, and some examples are below:
Am I prepared?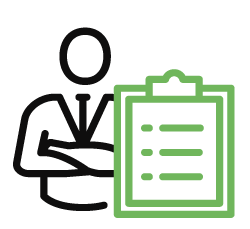 Ethical interpreters will ask questions when accepting an assignment about the location and topic, but also questions about the clients. The information gathered can help direct self-study at home prior to the assignment. Online research is very helpful to become more familiar with the organization of a business entity, the names of teachers and professionals at a school, or the name of the doctor and nurses in a medical office. An hour of study before an assignment can make the difference between an acceptable interpretation, and an exceptional one.
Am I dressed appropriately?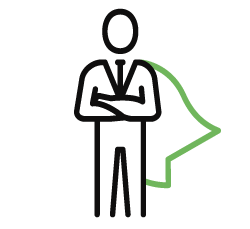 A general rule of thumb that many interpreters follow is to dress "one level up" from what the setting requires. Interpreting is a young profession, and as practitioners we strive to maintain a level of recognizability when we're on-site. The interpreter should be identifiable with appropriate attire and hygiene. Skin-contrasting clothing, nails that are short and clean, hair pulled back from the face to allow for ease of communication. It's easier to arrive at an assignment and remove a dress jacket than not have it and wish you'd brought one.
Am I ready to represent the client and profession to the best of my ability?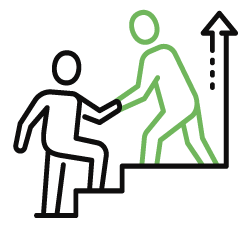 Because the field of interpreting is young, many of our clients are not familiar with interpreting. The process, the gravity, and the complexity of the job is still the subject of countless research studies and training programs. As members of this profession, it is the responsibility of each interpreter to pave the way for the next interpreter who will work in that space, and to leave the assignment having provided a high quality of work and a positive experience for the clients. The road to no longer needing to explain the job to every person with whom we come in contact is a long one, and each interpreter plays a part in that journey.
Am I engaged and give back to the community?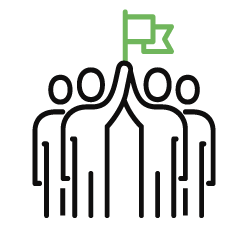 Lastly, volunteer opportunities are readily available for those wishing to make more connections. Network by donating some hours of work at a non-profit organization. Get to know more colleagues and clients, give back to the community, and practice interpersonal skills. Many newer interpreters and interpreting students report anxiety when meeting new people. Introducing yourself to a stranger, making conversation, and learning to work with a multitude of different personalities will create a foundation of soft skills which will benefit any interpreter's career and personal life.