Signing Savvy Advisory Board Member Mary Klein Passed Away
Signing Savvy Advisory Board member Mary Klein (age 65) passed away Sunday November 6, 2022. Mary (MK to most) was a gifted artist, beloved teacher and loyal friend to those who were fortunate enough to know her well.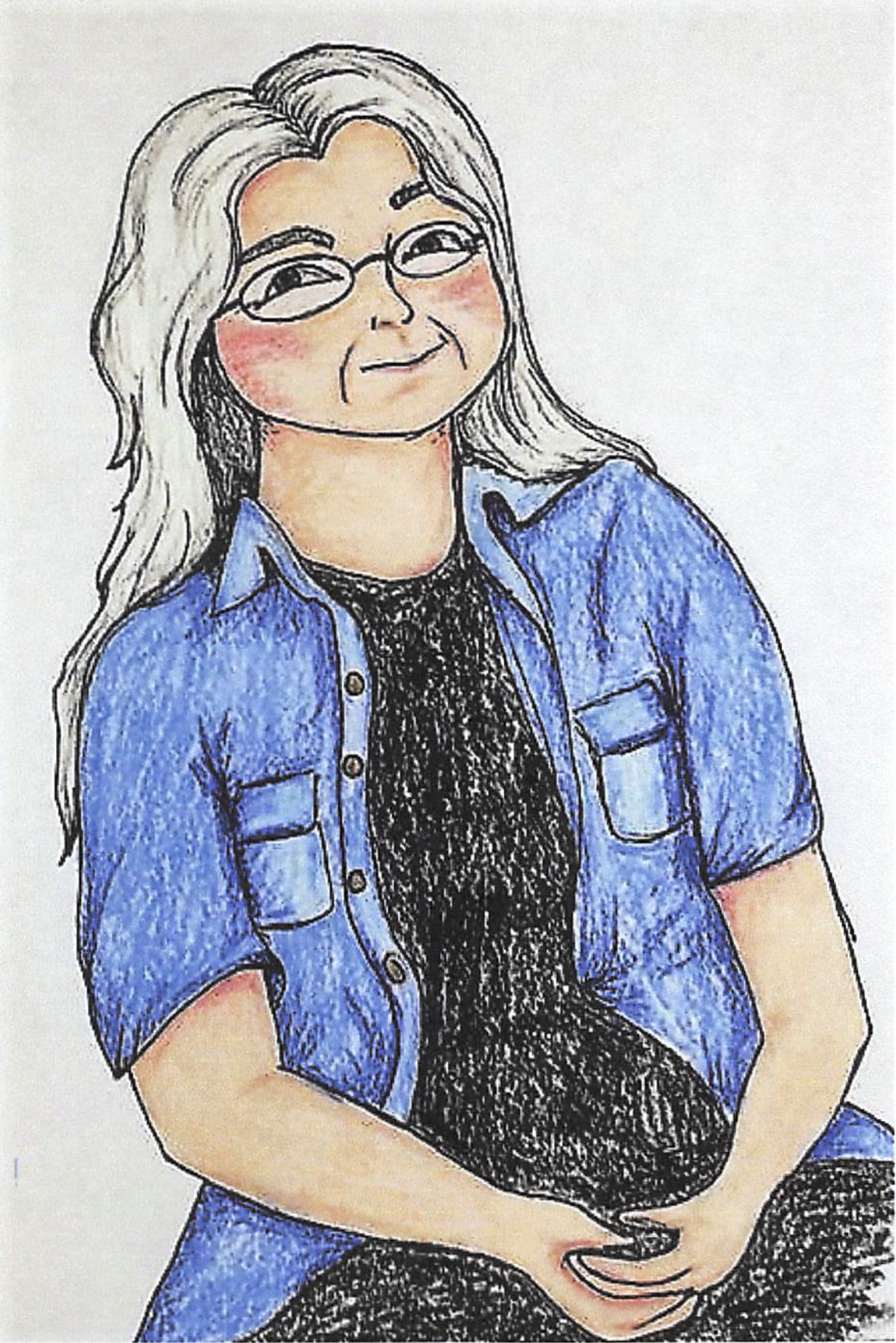 Drawing of Mary Klein, gifted to her by a previous student and alumni of LCC's ITP Program, Mandy Mann.
Signing Savvy will profoundly miss Mary Klein for her expert knowledge, intuitive advice, incredible artistic talent, and dependability. She was also a personal friend that will be greatly missed.
I met MK on August 14, 1987 when I was Director of Lansing Community College's Interpreter Training Program and she stopped by my office to introduce herself. For years she would recount our initial meeting in incredible detail from what I said (I'm from Indiana and my parents were deaf) to what I was wearing (a yellow Izod sweater, a plaid skirt and penny loafers). I was struck by her impromptu visit but what I vividly remember was her clear signing style. At that time MK was working as an ASL tutor for our Program but it wasn't long before I was able to convince her to make the transition to adjunct faculty member. MK taught a wide variety of classes (ASL 1-3, Deaf Culture and History, Linguistics, Fingerspelling) and the students loved her. As the years went by MK became our most senior adjunct faculty member and willingly mentored everyone who joined our faculty. I considered MK to be the backbone of LCC's ITP Program. She was fiercely loyal not only to me but to our Program's goal of being the best we could be in our little corner of the world. MK contributed numerous illustrations/artwork for our Program, our textbooks and for Signing Savvy.
Our friendship (inside and outside of work) spanned over 35 years. I like to think I'm the one who got her hooked on cycling. I built her two custom Klein bicycles.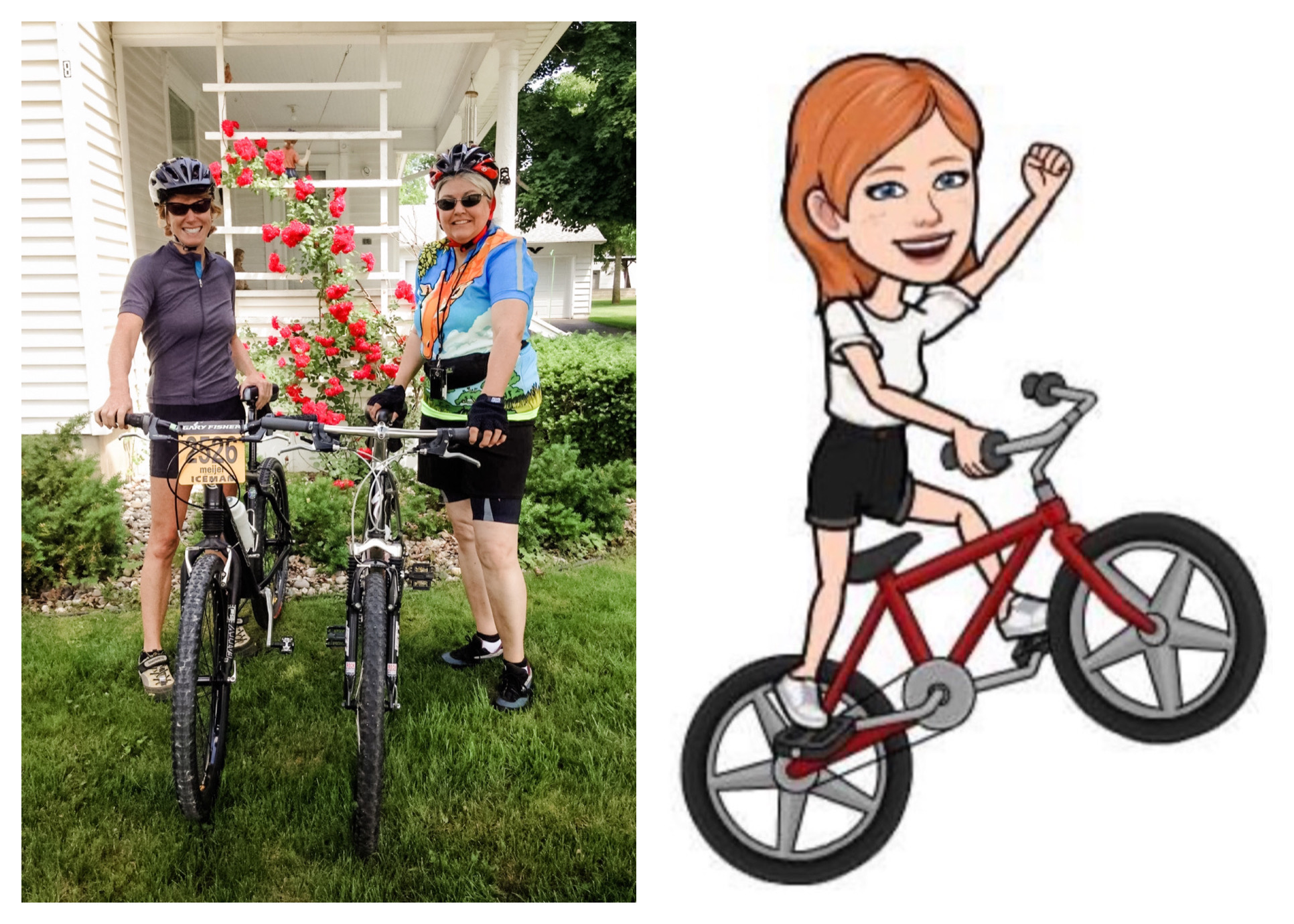 On Left: Brenda Cartwright and Mary Klein;
On Right: Drawing by Mary Klein of Brenda Cartwright that she gifted to her on her birthday.
Her laugh was as distinctive as her huge smile. Note: She never had one cavity in her entire life! MK leaves behind many close family members who loved her and cared for her until the very end. She may be gone but her legacy in Michigan and in our hearts lives on forever.