Articles by BRENDA CARTWRIGHT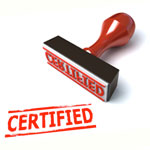 This Interpreter Q & A asks: It just so happens that I've been collecting interpreter business cards for a long time now and I'm convinced that anyone and everyone these days can call themselves an "interpreter" without any credentials to back up their claim. Truth be told, our consumers aren't always familiar with all our acronyms and the terminology we use for certification levels, so they can be easily misled. Here are some examples of titles I have in my collection from non-certified "interpreters" out there: "ASL Interpreter," "State Certified Interpreter," "ITP Graduate," "Freelance Interpreter," "Interpreter for the Hearing Impaired," and my favorite… "Hearing Impaired Interpreter"… this was a hearing person!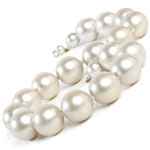 Interpreting can be both rewarding and challenging. Here is my list of top ten pearls of wisdom for interpreters...